For my meetup group, we have a monthly meeting on the 2nd Tuesday of every month. I got this idea from the the Miss Marple books. You see, Miss Marple had a Tuesday Night Club in which they discussed mysteries and the members of the group tried to figure out "whodunit". So my idea transformed into having a mystery project for our meetup members at our Tuesday meeting.
I list out the supplies needed for the project in the meetup event. Then I guide our members through the making of the project. Members send me ideas or event help with instructing other members. It's been a really fun way to socialize.

So here is our project for January. It is a photo wallet.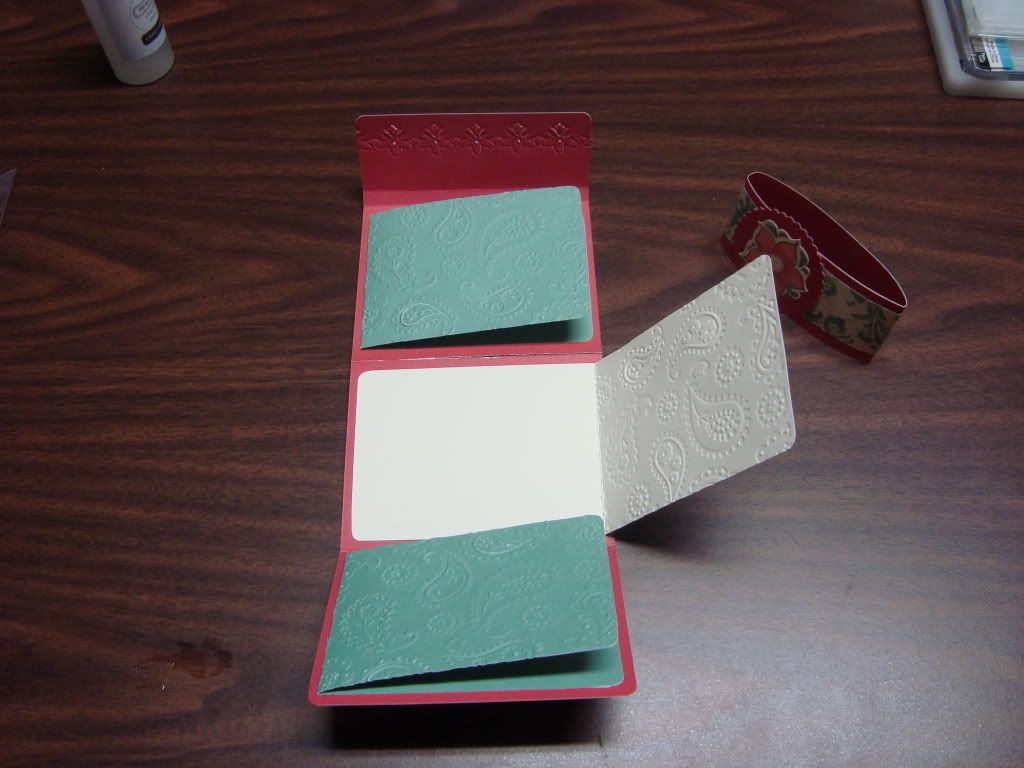 I got the idea from one of our members who was showing it off at one of our crops. I got instructions from the following two websites.

http://cuttlebugchallenge.blogspot.com/2009/06/cuttlebug-special-project-6.html.
http://www.splitcoaststampers.com/resources/tutorials/photo_wallet/