Christmas is my favorite time of year. I love all the beautiful decorations. I always wish that I had more money to spend on more decorations. I think we did pretty good this year. Welcome to our home!
I finally found a wreath for the front door that I liked. I really wanted something with ornaments. The bow is part of the wreath holder.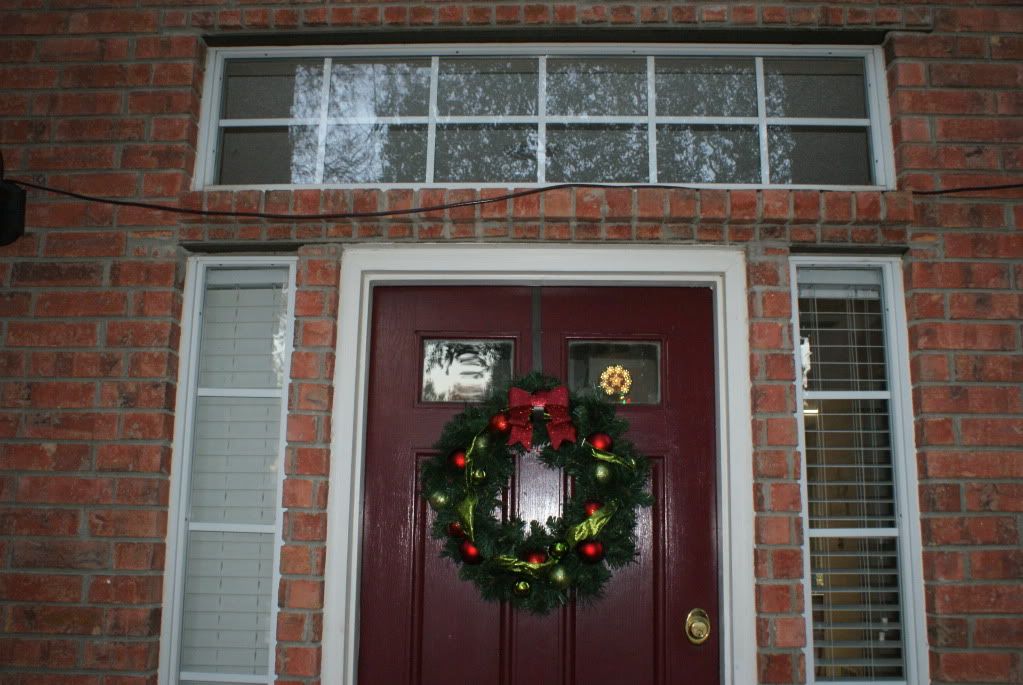 Our Christmas is located in the foyer this year. We went with a Winter character theme which includes winter animals, snowmen, and PENGUINS! We tried to keep the color scheme to a Lagoon and Crystal Blue. We accented with White Daisy and Pear green.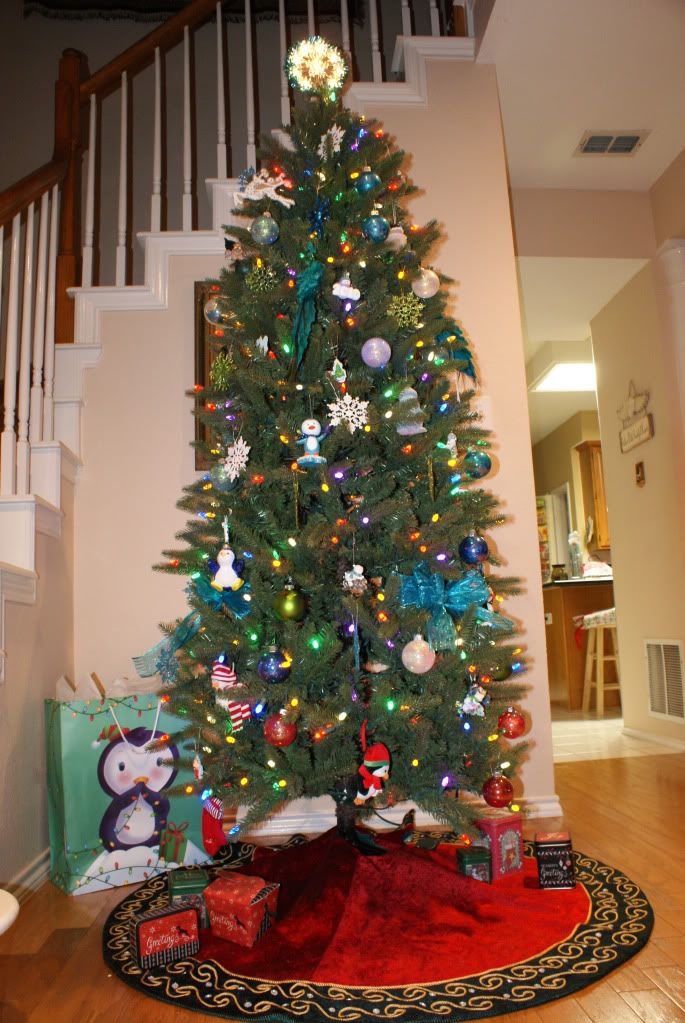 Here is our mantle with our stocking. I finally managed to create the perfect mantle garland. I found a garland with pine cones and berries and then added lights and sugar covered plastic fruit.