Nearly fifteen years ago, I received my best Christmas present which is my daughter Victoria. It's hard to believe that 15 years have passed so quickly. As blessed as we feel to have her birthday on Christmas Day, it has always been a challenge in celebrating her birthday. We found that celebrating her birthday on Christmas day wasn't pleasant for her. She just didn't like the idea of having her cousins open presents on her birthday. So most years, we celebrate early in December.
This year we went with a penguin theme and decorated using mostly different shades of blue. I will post more party detail in a later post. I wanted to focus on the different decorations for this post.
This year, I wanted the decorations to be perfect, at least in one room. I made a banner of ballons by blowing up a bag of ballons using a manual balloon pump. I tied the ballons to a ribbon and strung it across the formal living room. We strung streamers from the top of one wall an attached to the chandelier.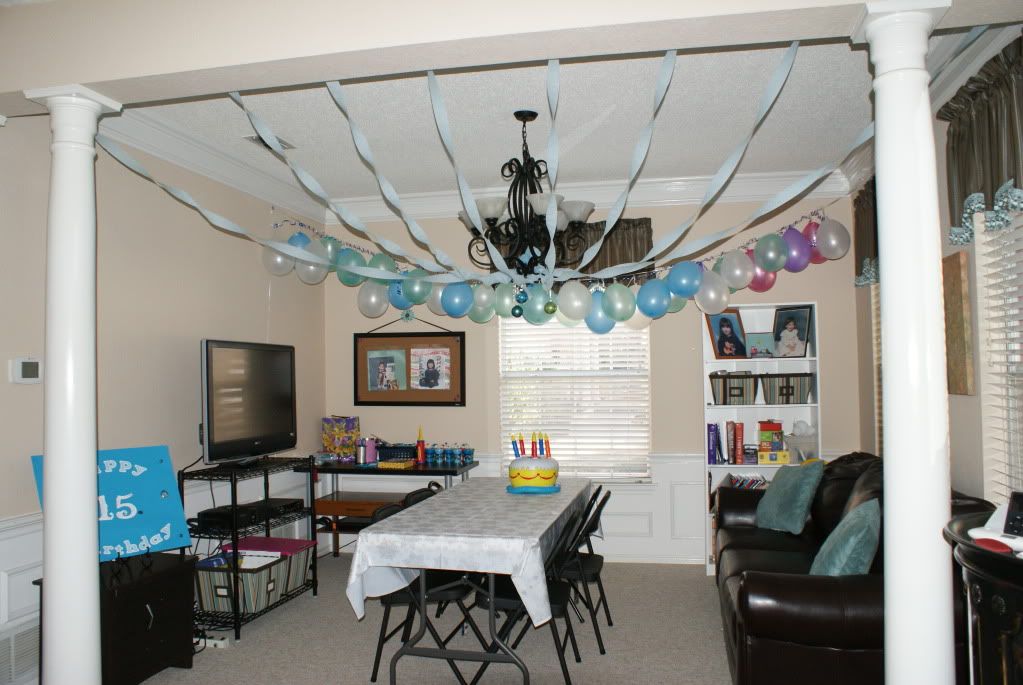 Then we hung 3 glitter ornaments from the chandelier. I think the overall effect turned out well.
Victoria helped me make a poster to display "Happy 15th Birthday". We used the Hannah Montana Cricut Cartridge. We embellished with a sparkle penguins from Michaels, XL metallic pushpins, and a Paris Las Vegas pin.
We set up a table for gifts in my scrapbook room which is right a cross from the formal living room. The balloon bouquet consists of a dozen pearl latex ballons and one Penguin mylar balloon. Of course, our gift bags were the penguin ones.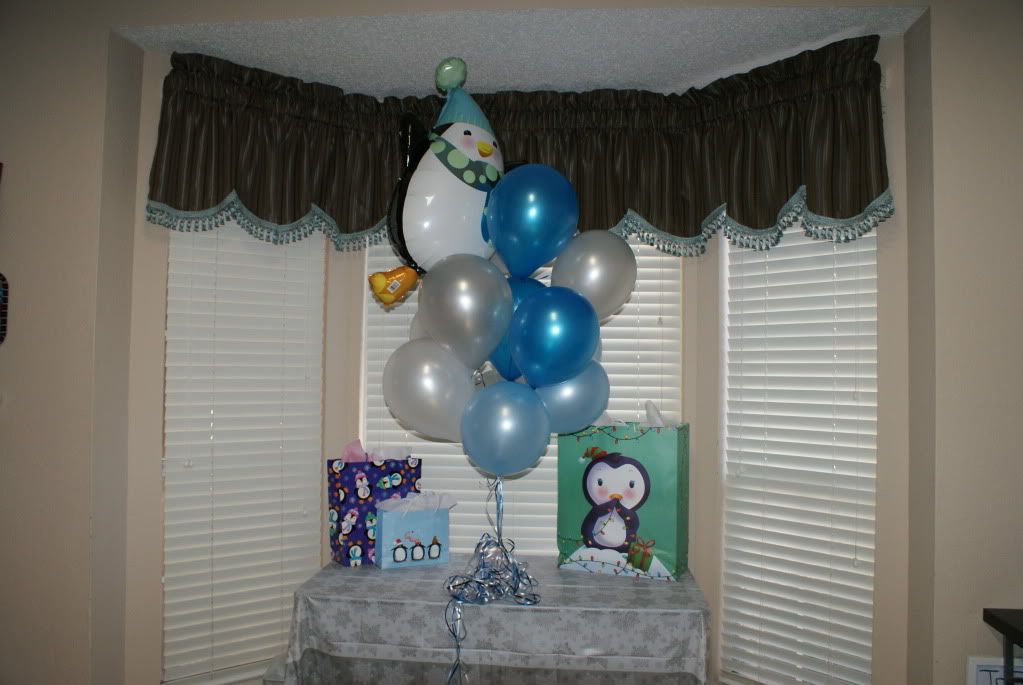 On a side note, many people gave suggested a half birthday in June. But we have to many birthdays in the family in June for it to work out, as far a scheduling.